Product Description
Mini laser machine is kind of CO2 Laser engraving machine designed for home used. It have Interlocking door with auto-shutdown protection device;Imported linear guide and the latest 32bit ARM processor to control the stepper motors and drives, the effect of cutting edge is smooth without ripples;Machine can be used to DIY invitation cards and gift.
The operation is simple, can be carved the order, the processing level, which can realize partial or all of the one-time flexible output laser power, speed, focal length adjustment; Open software interface, compatible with DXF, AI, PLT, DST, DSB and vector file such as BMP, JPG, GIF, PNG, MNG, equipotential graph format;
Patent technology: unique automatic convulsions smoke dust removal system Blow air protection..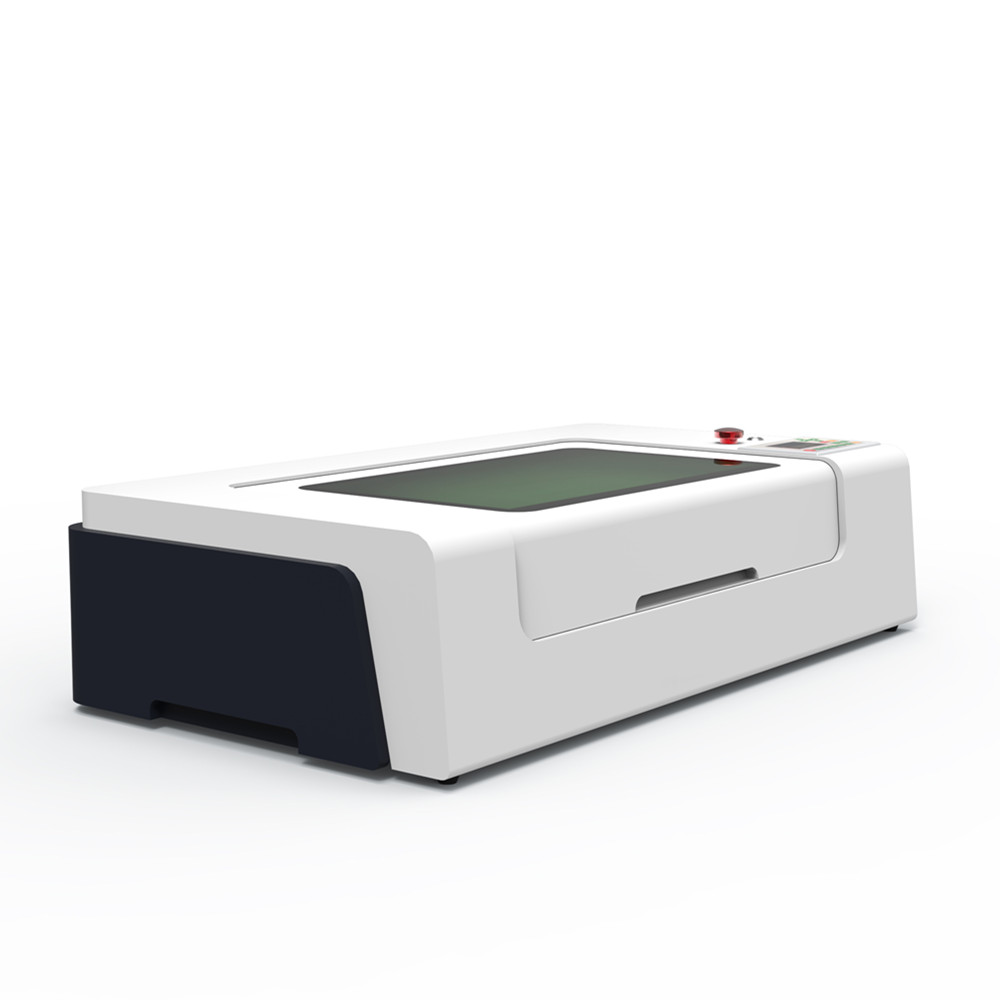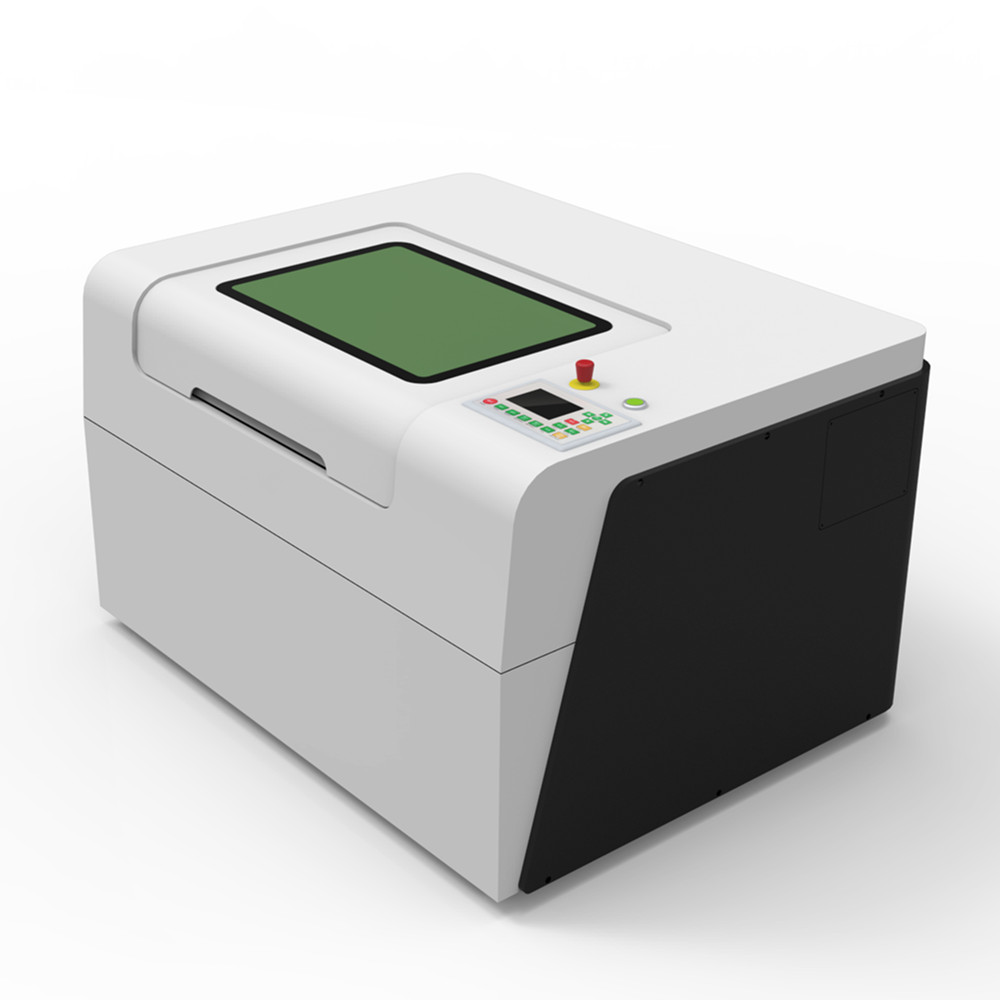 Mini CO2 laser engraving machine Mini CO2 Laser engraving machine with
Colour can be customized autofocus and up and down table
Machine details
Model

FM-0503

FM-0503U

FM-0605U

Working Area

500mm*300mm

500mm*300mm

600mm*500mm

Laser Power

40W

40W

40W/80W

Laser Type

CO2 Sealed Laser Tube, 10.6μm

Cooling Type

Water Coling

Engraving Speed

0-20000mm/min

Laser Output Control

0-100% Set by Software

Min. Engraving Size

Chinese: 2.0mm*2.0mm; English Letter: 1.0mm*1.0mm

Highest Scanning Precision

2500DPI

Locating Accuracy

≤+0.01mm

Controlling Software

DSP Control System

Graphic Format Supported

DST,PLT,BMP,DXF,DWG,AI,LAS,etc

Compatible Software

TAJIMA,CORELDRAW,PHOTOSHOP,AUTOCAD,ALL TYPE OF AUTOCAD SOFTWARE IN CLOTH

Drive System

High-precision Stepper Motor

Power Supply

AC110V/220V±10%, 50HZ/60HZ

Auxiliary Equipments

Exhaust Fan and Air Exhaust Pipe

Working Environment

Temperature: 0-45℃, Humidity5-95%(No Condensate Water)

Option

Up&Down Table, Blade Worktable, Honeycomb Worktable, Rotary Device, Red Dot Position System, Auto-focus Device
Main confoguration:
Reci Laser Tube,Stepper Motor,Hiwin Linear Guide,Ruida Control System,
Electric up-down work table,Laser ProtectIve Glass,water-cooling machine,exhausting system,
Air pump,Red Dot Position System,Optional equipment components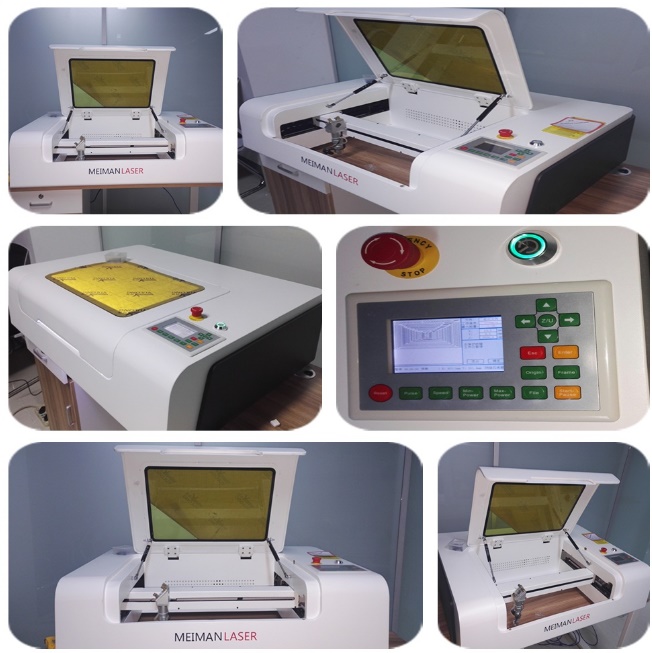 Application
| | | |
| --- | --- | --- |
| | | |
| Acrylic, Plexiglass, PMMA, Perspex,Organic Board, Double Color Plate | | |
| Plastic, PP, PET, PC, PMMA, PS, PES, PA, Plastic Foils&Films, Polycarbonate, Polyester or Polyimide Membrane Keyboards | | |
| Wood, Bamboo, Veneer, MDF, Blasa Wood, Plywood | | |
| Leather, Pig Leather, Cow Leather, Sheep Leather | | |
| Textile, Cotton, Silk, Felt, Lace, Synthetic&Technical Textiles, Aramid, Polyester, Fleece | | |
| Foam&Filter, Mats Polyester(PES), Polyethylene(PE), Polyurethane(PUR) | | |
| | | |
| Paper, Cardboard, Chipboard, Press Board | | |
| Stone, Ceramic, Granite, Marble, Natural Stone, Pebble Stone, Slate | | |
| Rubber Stamps, Synthetic&Silicone Rubber, Natural Rubber, Microporous Foam | | |
| Silicone Rubber, Synthetic Rubber | | |
| Glass, Pressed Glass, Float Glass, Crystal Glass, Mirror Glass | | |