Product Description
FM-C Series Fiber marking machine is portable laser marking machine which is suitable for Large work piece. The machine have support frame also can do table engraving. It can work with rotary device to do curve engraving. Standard is Raycus laser source, customer can choose IPG and max if you need. Customized color and design available for distributors.
With the MOPA laser, you can also mark plastics higher-contrast and more legible results, mark (anodised) aluminum in black or create reproducible colours on steel. In addition, you can produce qualitatively equivalent markings with the MOPA laser partially faster than with the conventional fiber laser.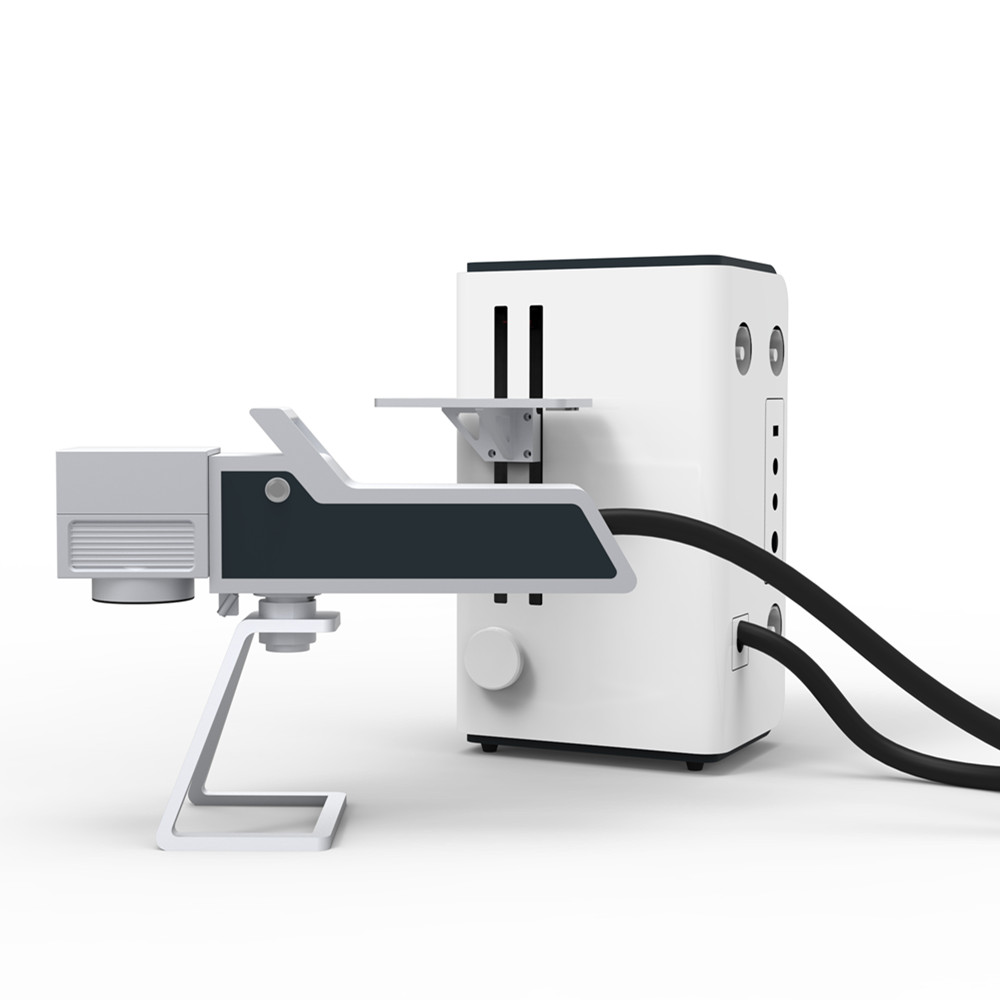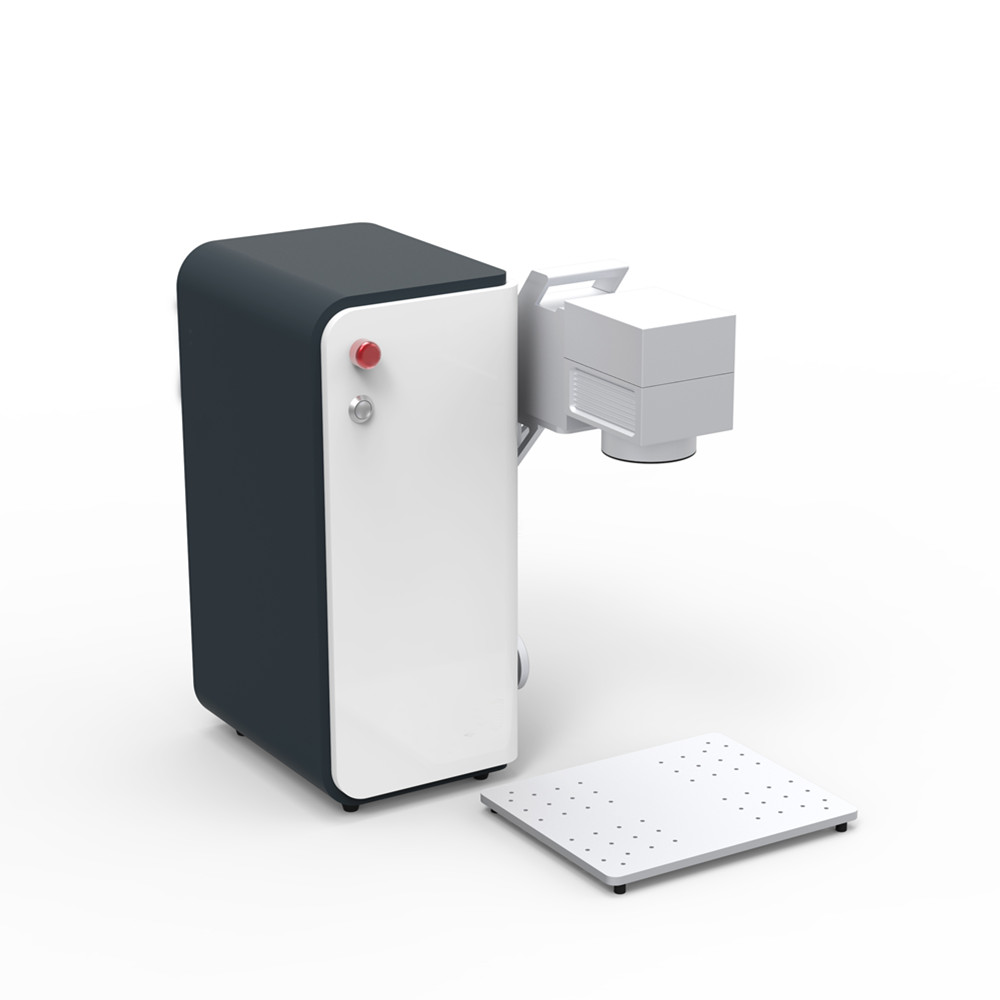 Portable laser marking machine with holder used Also can put in machine for table marking
in desktop
| | |
| --- | --- |
| Model | FM-C |
| Working Area | 100*100 mm/200*200 mm |
| Laser Power | 20W/30W/50W |
| Marking Line Speed | ≤7000 mm/s |
| Frequency | 20KHz-80KHz |
| Laser Wavelength | 1064nm |
| Minimum Line Width | 0.02mm |
| Minimum Character | 0.15mm*0.15mm |
| Working Voltage | 220V/50HZ , 110V/60HZ |
| Graphic Format Supprted | BMP, JPG, GIF, TGA, PNG, TIF, AI, DXF, DST, PLT, etc |
| Repeatability Accuracy | ±0.01mm |
| Unit Power | <0.5kw |
| Laser Module Life | >100000 hours |
| Warranty | 24 Months |
Details

FM-C is a kind of portable type laser marker, we have also full protect type laser marker, table desktop type laser marker. Beside this, we also have CO2 laser cutting machine and metal laser cutting machine. For more details, Please contact our sells directly
Application
· Suitable for electronic components, integrated circuits, electrical appliances, communication products, sanitary ware, tools, accessories, knives, glasses, clocks, jewelry, auto parts, luggage buckles, kitchen utensils, stainless steel products and other industry products, etc.For artistic, clear and permanent identification mark.
· Suitable for engineering plastics, electroplating materials, coating materials, rubber, epoxy resin, ceramic, ABS, PVC, PES, copper, titanium, steel and other materials surface for artistic, clear and permanent identification mark.